Financial Plannings and Christmas Celebration Suggestions in Canada – Accountable Business Services ABS ABSPROF Alberta Edmonton Calgary and Red Deer
For a lot of people money is tight at any time of year, but this situation can become most depressing around the Christmas Celebration in Canada. This is because there are so many financial expectations that arise.  Families are expected to decorate their homes in keeping with the season. There are at least a few gifts to buy and there are family gatherings where some form of refreshments have to be served.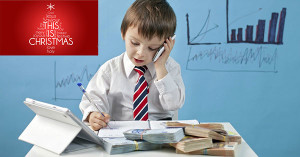 With some creative Financial Plannings for Christmas Celebration in Canada there are a lot of ways that the costs can really be cut down but it often includes this becoming a family affair.  Instead of becoming stressed out and feeling cheap because you can't afford to do what you feel is your part in celebrating this time, try a few of these suggestions.
Decorating
The job of decorating the home for the holiday season can be both fun, but stressful because of the cost of the decorations. Here is a tip where you can turn this event into one that is far less expensive yet will have much more meaning to it.
Arrange a decorating party
First go to the dollar store and pick up some cheap craft items. Then arrange for a family group to spend a day together to both make and decorate. The kids will love that fact that everybody is making the decorations together, then putting them up. Make sure everyone brings some type of food dish.  Plan for this event and assign everyone with something they have to bring. You can include that each person or family group attending is responsible for bringing the craft items to make a unique decoration, and also has to bring a food item.  Plan the menu so you know what to assign everyone. Make enough ornaments so every family attending the event gets to take decorations home with this. Aside from keeping the cost down, you can just imagine the memories that are going to be created amongst the family and friends that attend. You could also include in this a trip for the tree cutting. If you go out of the city and go to a tree farm you will find the cost of the trees is much less.
Arrange a baking party
Kids and families love to bake during the Christmas Celebration. Again this can be turned into a party event. Start by collecting a two or three recipes. Then make sure that the group that is going to be attending the party are each assigned a number of ingredients that they need to bring according to the recipes. This keeps the cost down for everybody, plus provides many hours of getting together and enjoying everyone's company. Your whole group can bake enough cookies that they can package them up and give them as gifts to others.
The Christmas dinner pot luck
Having to cook the whole Christmas dinner is a big job and an expensive one. Turn it into a potluck by having everyone cook one of the items and bringing it. The turkey is usually the biggest expense, so get each family to chip in $10. towards the purchase of the turkey and ham. This way nobody has the total expense, and all the preparation of the side dishes is shared. This is truly a family and friends dinner to be shared and remembered by everyone.
Gift Giving
Unfortunately we live in a world that calculates the number of presents under the tree and not the value of them. This is where it can get really expensive. Again this is something with a little creativity can be overcome. A lot of family members love making things, but often don't do it because they don't like doing it by themselves. Gather up the crafty people in your family and well ahead of the Christmas Celebration, start planning some get together where you can make some really neat homemade items. These get wrapped and put under the tree at Christmas and you will be surprised at just how many beautiful gifts accumulate and are much appreciated.
These are the few Financial Plannings ideas for Christmas Celebration in Canada, now it's up to you to expand upon these ideas.
Accountable Business Services (ABS) ABSPROF is the leading Accounting and Financial Planning service provider in Alberta (Edmonton, Calgary and Red Deer) on a very low rates with high quality of work. So if you want to hire our Accounting and Financial Planning Services on a very low rates with no compromise in quality then feel free to Contact Us.
Contact Details
Accountable Business Services 9905 104 St NW T5K 2G5 Edmonton
Local # 780-850-4786 and 403-478-6441
Toll Free: 1 (888) 556-7864
Fax Number: 780-669-7960
E-Mail: info@absprof.com
Website: https://absprof.com/