Running a small business takes time and dedication, and if you're like most small business owners and managers, you've already got a lot on your plate. Why add accounting to your ever-growing list of responsibilities when our team is on hand to help? At Accountable Business Services (ABS) ABSPROF, we offer a variety of small business accounting services to local organizations in and around Edmonton, AB.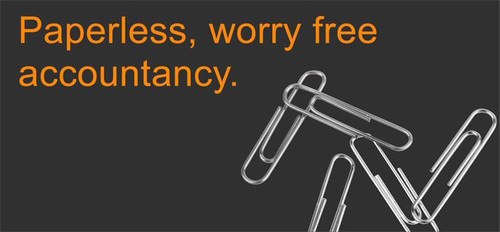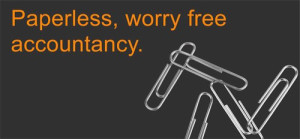 Accountable Business Services (ABS) ABSPROF offers Accounting and Tax Services in Alberta especially in Edmonton, Calgary, Red Deer and Canada on a very pocket friendly rates. We've helped businesses and individuals throughout Alberta for several years. We're always here to answer questions and offer sound advice to give you a competitive edge.
ABS offer a range of services enabling you and your small business to achieve your financial goals efficiently. We go beyond in our accounting experts-client relationships than those once a year meetings to go over a balance sheet.
Read: Edmonton Calgary Red Deer Alberta AB Small Business Accounting Service
ABS serve clients in various industries including manufacturing, construction, retail, real estate, hospitality, e-commerce, oil field services, contractors, and professionals such as lawyers and realtors.
We work year-round to optimize your tax burden. We take time to understand our client's needs and committed to provide reliable and affordable professional service for personal and business tax returns.
ABS treat our customers as partners and they really are, because the success of their business is ours too. Therefore, we provide them the tools and expertise to make them the right decisions for their businesses.
Accountable Business Services (ABS) ABSPROF offers services in following categories:
Accounting Services
Accountable Business Services (ABS) ABSPROF is dedicated to providing the highest level of services to our clients. We offer services designed specifically to meet the needs of small enterprises. Our extensive small-business experience covers a wide range of industries. The services we offer our corporate clients are as diverse as our client base.
Financial Statements: ABS view role in the financial reporting process as an opportunity to provide constructive solutions for maximizing your company's profitability and efficiency. We work with you to maximize the value of your business as reflected in your financial statements. The financial statements produced can be a useful tool for management making financial decisions.
A notice to reader and financial statement is the most simplistic of the financial statements. Our team takes your bookkeeping and monthly accounting records and prepares a year-end financial statement and corporate tax return.
Bookkeeping Services: Meaningful, well-organized financial records ensure that your business operations will run more efficiently on a daily basis and are the foundation of a successful business.
As a small business owner you have more important things to do than to keep your own books. We take care of your books for you, so you can get back to the job of running your business and generating profits!
Each month or quarter we can offer the following services:
Recording of bank and credit card statements

Bank reconciliation

GST/HST reporting

Profit/loss statements

Payroll preparation and remittances

Budgeting

Custom Spreadsheets
Tax Preparation Services
ABS prefer to take a proactive approach to tax services. By keeping current on new tax laws and legislation, we are in a position to identify key tax planning opportunities that optimize both your current and future tax liabilities.
ABS provide our business and sole-proprietor clients with the taxation expertise and knowledge that they deserve throughout the year. Tax services offered include, but are not limited to:
Corporate Tax: Accountable Business Services (ABS) ABSPROF focus on providing you with comprehensive tax services that are customized for your specific needs. Our aim is to ensure that you are able to plan your business objectives effectively and to optimize your taxation liabilities. We provide timely advice and include you in the planning. Our services include:
Corporate tax returns

Identify and implement tax strategies and planning

Optimize tax liabilities through consistent ongoing planning

Owner-manager remuneration (salaries and dividends)

Tax audit representation
Self-Employed: Working for yourself has many rewards. It also comes with some challenges. Starting your own business is more than having a good idea or a willingness to work long hours. In order to stay competitive and succeed you have to take advantage of all the tax saving resources available to sole-proprietors. ABS can help you optimize such advantages by claiming where applicable, eligible expenses such as:
Home office expense

Use of personal vehicle for business

Business start-up costs

Business taxes, fees, licenses, dues and memberships

Legal, accounting, and other professional fees

Meals and entertainment

Supplies

Telephone and utilities

Travel
GST/HST: Many of our clients are responsible for collecting and submitting sales taxes such as GST or HST. We can assist your company in the compilation of information and preparation of sales tax returns, and in controlling your sales-tax-related costs.
Payroll Services: As businesses grow, it must hire more employees, which can result in increased payroll administration. ABS can assist you by providing affordable, reliable, and efficient payroll services.
Business Advisory Services
Starting your own business could be exciting and thrilling. We can assist you avoid common pitfalls that many new startup businesses face. A careful plan of action is needed to fulfill your dream or goal of being your own boss and running a successful business.
Accurate record keeping and tracking of income and expenses.
To maximize tax deductions.
Business planning in general and tax planning in particular.
Forming the optimal corporate structure.
Business Structure: Effective business planning starts from the time of incorporation. We can assist with selecting a business structure that best fits your needs by evaluating tax advantages, legal exposure and ease of operation. We will go over items such as capital shares, types of shares and what they represent from an accounting and legal perspective.
If you are starting a business or planning for future growth, our experienced team is here to help with a range of advisory services. We are a multi-faceted firm that handles financial statements, corporate taxation, personal tax returns and accounting of all kinds. Let us handle your monthly bookkeeping.
Our accounting professionals enjoy working with small business representatives and owners like you. We pride ourselves on being approachable and easy to work with; and we take great pride in our dedication to customer satisfaction.
Contact Us today to learn more about our Edmonton Small Business Accounting services or to schedule a consultation to discuss your needs.
Contact Details
Accountable Business Services 9905 104 St NW T5K 2G5 Edmonton
Toll Free: 1-888-556-7864
Local Number: 780 (850) 4786 and 403 (478) 6441
Fax Number: 780-669-7960
E-Mail: [email protected]
Website: https://absprof.com/