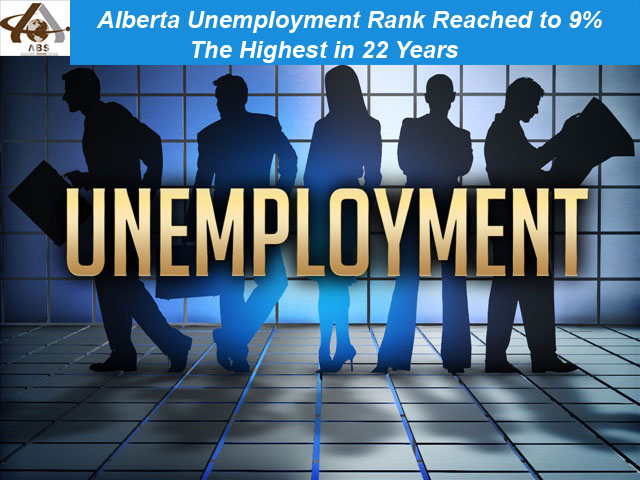 More Alberta jobs were lost and more Albertans were looking for work in November 2016, pushing the unemployment rate to the highest it has been in over 22 years.
Statistics Canada said, in Alberta, employment fell by 13,000 in November 2016. At the same time, the number of job-seekers increased by over 11,000, pushing the unemployment rate up 0.5 percentage points to 9 per cent — the highest rate since July 1994.
Read More: Canada's Unemployment Rate Mounts by 7% Percent
Compared with November 2015, employment in the province was down 30,000 (-1.3 per cent) and unemployment increased by 52,000 (+30.6 per cent).
The downturn in Alberta's energy sector has led to thousands of layoffs, as the over two-year-long global oil price slump has made many oil and gas operations unprofitable.
The number show while the unemployment rate in Edmonton has dropped in the past three months (from 8 per cent in August 2016 to 6.8 per cent in November 2016), more and more people in Calgary are losing their jobs.
Read More: Online Shopping Increases Unemployment in Canada's Retail Sector
Calgary's unemployment rate was 10.3 per cent in last month, marking the fifth straight month the oil and gas hub's rate was the highest in Canada.
The unemployment rate in Alberta was higher than the national average.
The Canadian labor market unexpectedly added 10,700 net jobs last month and the unemployment rate slid to 6.8 per cent — but the latest numbers raise questions about the quality of the work.
Statistics Canada's November 2016 employment survey shows yet another monthly decline in the more-desirable category of full-time work — a figure more than offset by a gain in part-time jobs.
The report says the market added 19,400 part-time jobs last month and shed 8,700 full-time positions.
Across the country, more people were employed in the finance, insurance, real estate and leasing industries, in information, culture and recreation, in the "other services" industry and in agriculture.
On the other hand, Statistics Canada said there were declines in construction, in manufacturing, as well as in transportation and warehousing.