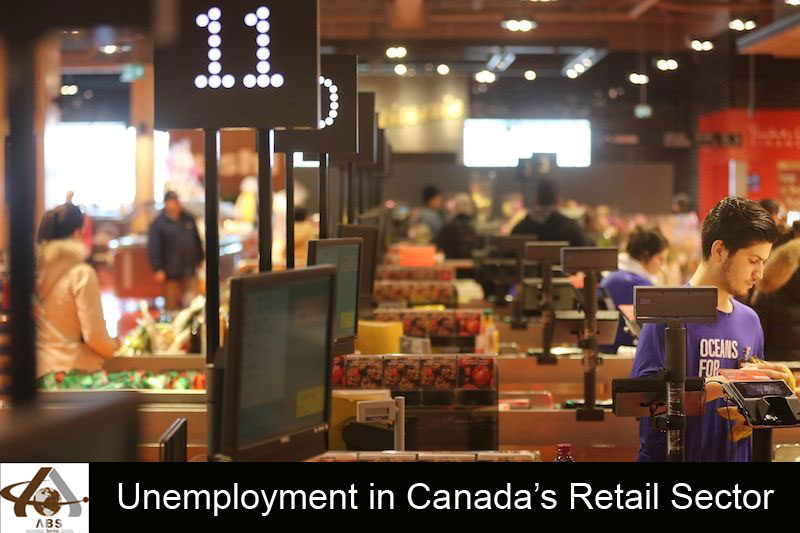 Employment in Canada's retail sector will hit a 12-year low this year as companies adopt technology and trim costs in response to weak growth in consumer spending, says a new report released Tuesday.
The Conference Board of Canada says the total number of jobs in grocery, clothing, department, home improvement, furniture and appliance stores will fall to 1.26 million in 2016, a decrease of 2.6 per cent from last year and the lowest it has been since 2004.
The Ottawa-based think tank said the growth of online shopping and self-checkout terminals is helping retailers reduce labour costs to face slow sales growth.
The changes reduce the need for as many employees to handle customer payments and to set up displays and restock shelves, said Michael Burt, head of the Conference Board's industrial economics trends group.
The Conference Board said fragile consumer confidence — weighed down by record levels of consumer debt — will continue to weigh on retail spending.
We see very weak growth in consumer spending over the next couple of years, so just not a lot of incentive for retailers to be adding to payrolls in that environment Burt said in an interview.
A gradual pickup is expected to raise employment by 2021 to 2013 levels, according to the report.
A bright spot for retailers is the double-digit growth of e-commerce, which allows them to compete at lower cost, the report said.
In the first nine months of 2016, Canadians spent $8.1 billion on online sales, accounting for between 1.9 and 2.3 per cent of total retail sales, said Statistics-Canada.
Despite a flurry of Black Friday deals offered by Canadian retailers, Burt warned of a challenging end-of-year shopping season.
We haven't seen really any growth in retail sales in the last couple of months, consumer confidence is down and the debt burden issues adds up to probably a fairly stingy Christmas for retailers.