Full Cycle Bookkeeping Services by Accountable Business Services ABS in Alberta Edmonton Calgary Red Deer Lethbridge Medicine Hat Fort Mcmurray Grande Prairie Airdrie Winnipeg Canada at Affordable Price Which Suits Your Demands
Accountable Business Services (ABS) understands that as a business owner you have many responsibilities other than managing your company's Books. ABS Full Cycle Bookkeeping Services takes care of the Bookkeeping considerations so you can give your full attention to managing and growing your business.
ABS comprehensive approach, knowledge, and experience will improve your company's financial well being. Just a few of the priorities that we achieve are timely billing and collection, and decreasing costs. We also provide the financial and project data you need to make informed, profitable decisions.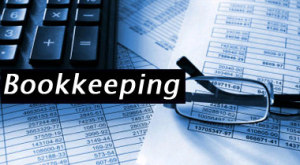 ABS Full Cycle Bookkeeping Services specializes in QuickBooks, Xero (Cloud based Bookkeeping) and Simply Accounting softwares which provides full confidentiality and security. ABS mission is to provide our clients with top-quality Full Cycle Bookkeeping and Accounting solutions in a timely manner meeting all statutory reporting deadlines.

We are a professional and passionate team that live and breathe numbers. The Accountable Business Services (ABS) team works with a growing number of small, medium & large sized businesses in all over Alberta, mainly Edmonton, Calgary, Red Deer, Lethbridge, Medicine Hat, Fort Mcmurray, Grande Prairie, Airdrie, Winnipeg and all over Canada, offering Full-Cycle Bookkeeping and Accounting Services.
Our clients have found that outsourcing their Bookkeeping needs to professionals like Accountable Business Services (ABS), not only saves them fixed overhead costs but also helps them seize business opportunities while mitigating major risks as they are constantly informed on the financial outlook of their business.
Our comprehensive, no-nonsense approach to Bookkeeping is customized to our client's unique accounting needs. Whether you are just starting out, or have been in business for a while, our goal is to streamline your Bookkeeping operations and put full proof accounting systems in place enabling you to focus on growing your business.
Contact Details
Accountable Business Services 9905 104 St NW T5K 2G5 Edmonton
Support Call: 780 (850) 4786 & 403 (478) 6441
Fax Number: 780-669-7960
Website: https://absprof.com/
E-Mail: info@absprof.com