Are you in search of a reliable and experienced Farm Taxes (T1 & T2) Preparation and Filing Services? Have you had problems in the past with large chain tax shops that lack personal service or operations that seem to only pop up around tax time?
Accountable Business Services (ABS) ABSPROF is here to help. Our firm offers the personal attention that you expect, and we have over several years of experience, so you can put your trust in our knowledge.
Accountable Business Services (ABS) ABSPROF has been locally owned and operated in Alberta Edmonton. We also offer services for St Albert, Strathcona County, Calgary, Red Deer, Lethbridge, Medicine Hat, Fort Mcmurray, Grande Prairie, Airdrie, Banff Canmore, Lloydminster and all over Canada at very very affordable price. ABS specializes in Personal (T1), Corporate (T2), Farm, and Estate Tax Preparation Services. We would love to meet you and show you the 'ABS Difference'!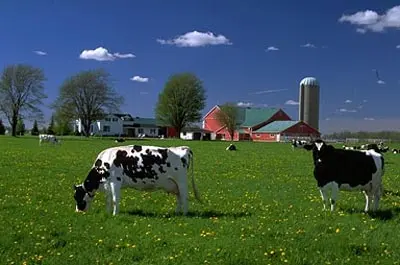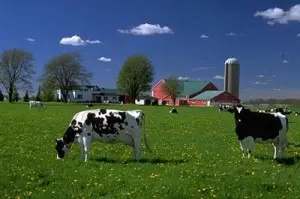 We recognize farmers. And we experienced in Farm Taxes. For several years, we have been serving farmers like you, to optimize Taxes and maximize credits available through government farm support programs.
We can help you apply for and process claims for most of the federal and provincial programs that manage your farm risk like; Growing Forward 2, Agriculture Invest, Agriculture Stability, Agriculture Insurance and Agriculture Recovery.
We keep current on government Tax laws and programs affecting farms and can advise you on actions needed to get the full benefit from any government changes. If you have a valid farming business you can use the cash method of accounting for your Tax reporting. It's a simple system in which you report income in the fiscal period in which you receive it and deduct expenses in the fiscal period you pay them.
We can help you determine if cash accounting or accrual accounting is best for you and help you switch if it makes sense for your farm operation. We'll meet you on your farm, get to know you and your operation, and go through your records. With that understanding and our knowledge of Farm Taxes strategies, we'll optimize your Farm Taxes and save you money.
With changes to Farm Taxes laws occurring constantly and variations between provinces, it can often be difficult to keep up with your own understanding of your Personal (T1) or Corporate (T2) Farm Taxes. Our experts care about our work, and that is why we stay on top of any changes occurring nationwide. We not only offer Farm Taxes Preparation and Filing Services for the province of Alberta (Edmonton), where our office is located, but we cover all the provinces of Canada.
Our expertise and knowledge in the Farm Taxes field can help you manage your time and effort.

We are well aware in Agricultural matters.

Because we live and work in the communities we serve, we are aware of the local current issues.

Because we live and work in the communities we serve, we are aware of the local current issues.
We help our farming clients in these areas:
Financial Statements and Income Tax (T1 & T2) Preparation

Accounting Bookkeeping and Payroll

Business and Investment consulting

Assistance with Farm Programs

Finding ways to optimize Taxes (T1 & T2)

Budgeting and financial management

Assistance and advice on retiring or selling your business
When you are searching for a knowledgeable Accounting Expert that works with both federal and provincial taxes, turn to Accountable Business Services (ABS) ABSPROF. We offer our expertise to businesses and individuals nationwide.
To discuss your situation or to learn more about how we may be able to assist you, please Contact Us by telephone or email. Our Contact details are given below:
Contact Details
Accountable Business Services 9905 104 St NW T5K 2G5 Edmonton
Toll Free Support Call: 1 (888) 556-7864
Fax Number: 780-669-7960
E-Mail: [email protected]
Website: https://absprof.com/