Small businesses are frequently in the right industry and have the potential to develop but are often bounded and suppressed by not looking of the financial management of the business. They have the misapprehended belief that only corporations and big businesses should take care for financial details, as Small Businesses should not emphasize over small financial matters. This cannot be more from the reality.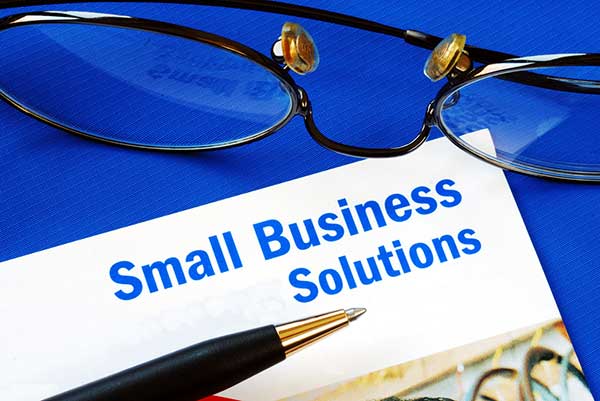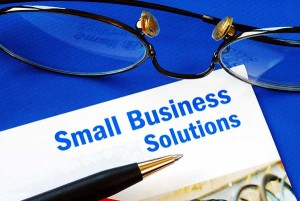 Accountable Business Services (ABS) ABSPROF located in Edmonton AB offers Small Business Accounting Service in Edmonton, Calgary, Red Deer AB at a very pocket friendly rates. We specialize in providing Accounting and bookkeeping Services to Small Business. In addition, we propose self-employed persons on startup situations. We advise you on structuring and Tax planning considerations during the start-up or learning phase. Our work is performed with due diligence and care. We ensure that your business is provided with timely and relevant data to help you arise in the market.
We provide extensive range of Accounting Services to business clients in Edmonton, Calgary, Red Deer, St Albert, Strathcona County, Lethbridge, Medicine Hat, Fort Mcmurray, Grande Prairie, Airdrie, Banff Canmore, Lloydminster and all over Canada. Our clients receive complete end-to-end, personalized, quality Accounting Service that is parallel to none.
Now we demonstrate you, how; caring for the Accounting prospects of your business is the most significant component that will assist your business exist and deliver the goods.
Small Business Accounting
Frequently, when people start a Small Business venture they seriously underrate the grandness of holding a control of what is being spent and what is coming in. Briefly, they mishandle the most important part of a business, the fiscal face. The cure for this general problem is to, from the get-go, have a good Accounting firm take control of this aspect. Serving the Edmonton, Calgary and Red Deer AB, we at Accountable Business Services (ABS) ABSPROF provide an A-one Tax Services that will ensure that your Small Business' financial matters are intelligently and decently addressed with. We will assemble business records and organize and manage your Small Business' Accounting, by regularly updating the balance sheets, profit and loss statement, and cash flow statement to determine where your business is at and where it is heading.
Small Business Bookkeeping
A healthy Small Business must have all of its books in order to ensure that it will survive past the initial period. As good records is a telling indicator of the life force of your business: a firm like Accountable Business Services will ensure that your books are a true representation of how successful your business is and what changes need to be applied to gain the likeliness of greater business growth. Good Small Business' Bookkeeping informs your Small Business about the past and present fiscal position, and increase your lucks of making good business conclusions and earning sound incomes. Accountable Business Services (ABS) ABSPROF a Bookkeeping Services specialist operates in the Edmonton, Calgary and Red Deer AB and we will take care of all your Financial, Accounting and Bookkeeping needs.
Small Business GST/PST
A pressing issue for many Small Businesses is making sure to pay their current GST and PST Taxes on time and properly. No company likes to pay Taxes but every firm is legally bound to give the government, both at the provincial and federal level, its dues. We will simplify the process for you and help throw in into your Small Business good practices that deal befittingly with this issue, such as remitting and collecting Taxes, what services and goods need to be Taxed, how suppliers and clients are to be Taxed differently and so forth. Accountable Business Services (ABS) ABSPROF Tax Services firm is the firm that serves the Edmonton, Calgary and Red Deer AB areas.
Relieving the pressure on Small Business ownership is our first precedency. Dealing with finances of your Small Business can be difficult and nerve-racking, particularly for Small Business owners without a background in Accounting.
Accountable Business Services (ABS) ABSPROF strives to comfort this tension, as we know you have enough to concern about without questioning if your financial information is exact. We understand that business owners need to center on what matters, their clients. We make sure that they can focus on their customers and operations, and not worry about their daily accounting demands. Our basic goal is to ensure that you understand your financial reporting and the financial state of your business so that you can make sound decisions. Our wealth of experience and proactive approach enable you to stay focused on running your business.
Accountable Business Services (ABS) ABSPROF provides Business Accounting Services to a wide variety of industries in Edmonton, Calgary and Red Deer AB area. Therefore, our team has deep knowledge of the fiscal issues that face businesses based on the specific industry they are in. Additionally, we tailor our system, processes and reporting to fit with our client particular needs.
Accountable Business Services (ABS) ABSPROF is hard committed to providing exceptional service to their clients. To ensure each client receives the highest level of professionalism. We make it easy and affordable for Small Business to enjoy the competitive advantage of having their Bookkeeping done by a professional.
Contact Us today if you are a Business owner and need professional, reliable Business Accounting Service for your everyday Bookkeeping and Accounting Needs.
Contact Details
Accountable Business Services 9905 104 St NW T5K 2G5 Edmonton
Local # 780-850-4786, 403-478-6441
Toll Free: 1 (888) 556-7864
Fax Number: 780-669-7960
E-Mail: [email protected]
Website: https://absprof.com/